How CA Course = The Game Of Cricket
No doubt we are a country obsessed with cricket; even people of other countries will agree with our statement. Every lane had seen some of the mesmerizing cricket matches. Each one of us bleeds blue. Our CA fraternity is no exception; no matter how engrossed we are with work, we always manage to steal some moments from our lives to watch cricket.
Whenever there is a cricket match going on, the cricket enthusiast in us gets installed with verve and a similar question can be heard in all offices and coaching classes  – "Score kya chal raha hai?" (What's the score?)
Have you ever wondered that cricket and CA course have similarities? If not, then read the below mentioned ten similarities between cricket and our CA course.
1. Significance of Finals
If team plays exceptional cricket throughout the tournament and makes or breaks innumerable records, but loses the final match, they neither get the trophy nor the title of winner. Likewise, in CA course, it doesn't matter if a student is a CPT rank holder or IPCC rank holder if he is unable to clear finals; his chances of being called a chartered account are low.
2. Need of Persistent Efforts
A cricketer has to practice persistently in order to perform well in all the matches. A CA student also has to study persistently every day for clearing exams, as studying even for 15 hrs before 15 days of exams won't work as much as 5 hrs every day before 5 months of exams will work.
3. Relevance of Individual and Group Performance
If a cricketer delivers good individual performance, but the overall performance of the team is not up to the mark, the team loses the match. Likewise, if a student gets good marks in individual subjects, but unable to get 50% aggregate in a group, he won't clear the exam.
4. Winning World Cup and Clearing Final
If a team wins a world cup, it will not only give a conspicuous and momentary happiness, but that victory is epic and remembered forever. It is same with CA course, if you clear final exams and prefix 'CA' with your name, it will stay with you forever and glorify your life.
5. Uncanny Behavior of Spectators
Cricketers are worshiped when they play well and keep winning matches but rebuked when they are out of form. Similarly, a CA student is applauded by neighbors, relatives and friends for his hard work and intelligence when he keeps clearing exams, but the moment he fails an exam suddenly he is termed as careless and dull.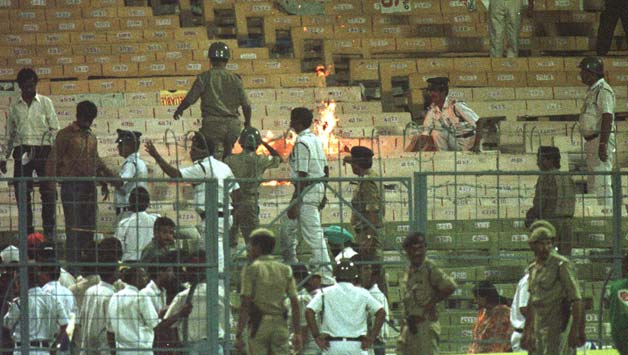 6. People's Perception VS. Reality
Cricket appears to be a glamorous game to people, they only see the luxurious lifestyle and lavish bank balance, but only a cricketer knows the amount of hard work he has to put, the struggles he has faced, and the sacrifices he has made. The perception is same for CAs, people just see the money CAs make after completing the course, but only people who do CA know how much they have sacrificed.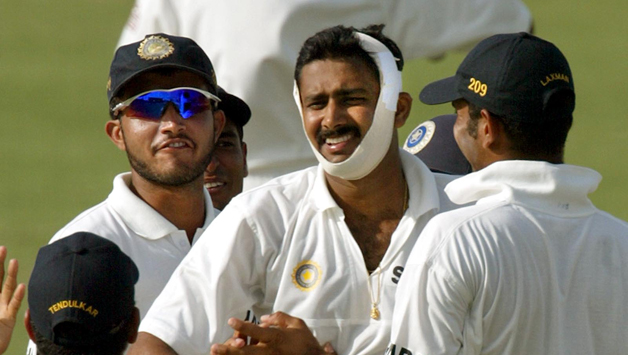 7. The Final Call
A cricketer gets agitated when he is dissatisfied with the umpire's decision, but he has to take the bitter pill and accept the decision, as the umpire has the final call. If a CA student is dissatisfied by the marks awarded to him, he has to accept it and start preparing for next attempt, as the institute has the final call.
8. Risk Taking
A lot of people play good cricket during their school time and don't pursue it further, as there is no guarantee of a successful career, but some out of those who take this risk gets selected in Indian Cricket Team. Likewise, a lot of people don't opt for CA course as there is no guarantee of completion of course, but some out of those who take this risk become Chartered Accountants and savor success.
9. Performance Veils Follies
"If you play good cricket, a lot of bad things get hidden" aptly quoted by former cricketer Kapil Dev. Similarly, if a CA student performs well in exams and becomes a Chartered Accountant, all his previous failures and follies becomes irrelevant.
10. Stay Updated
No matter how long a cricketer has been playing cricket or for how long the cricketer has been a successful cricketer, he has to keep learning nuances and update his knowledge about cricket. In the same way, a CA has to stay updated w.r.t. all the amendments in order to sustain.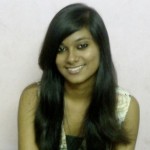 About The Author : Juhi Srivastava
A CA Final student who is an avid reader. Loves to meet people and listen to their stories. From mountains to backwaters, she wants to travel and write on everything under the sun.