'VILAYATI' Audit
Memoirs of an auditor at Singapore!
Working with an MNC has its own perks and one of those perks is international travelling. This was the first time that I was going for an outstation audit (traditional firms are apprehensive about sending female articled assistants on outstation audits because they can't take guarantee of their safety!) and that too, to a foreign country. The visa arrived just a day before our departure was due. My manager and I were extremely thrilled with having a chance to go on an audit to the neoteric city of Singapore.
I'd never travelled on an international flight before, so imagine my joy when I got to know that not only was the plane equipped with mini televisions (I knew Indian Airlines has them too, but not with over 500 programs to choose from) but also with a pair of warm socks, soft blankets and most importantly, LIQUOR- 4 hours of unlimited red/white wine. Now, had I been bonkers about free imported wine (believe me, it was better than our dear Sula) I would have landed at the Singapore Changi airport in high spirits!
By the time we landed at the Singapore airport, it was evening. We got through the immigration and boarded a Mercedes taxi (Yes, they had Benz as taxis!!) towards our hotel.
Needless to say, Singapore is a beautifully built city. Our very own super hyped Cyber City in Gurgaon looks like building blocks from Lego in front of it. Right from the Singapore Flyer to Gardens by the bay to the Merlion- all of the majestic creations took my breath away.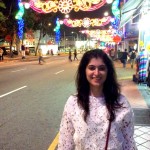 My manager had deliberately chosen our hotel adjacent to 'Little India'. As the name suggests, Little India is the Indian hub of Singapore. The area was swarmed with Indians, I could hear a weird mix of Carnatic and Punjabi music being played on the street. On the top of it, our very own Kareena Kapoor Khan was flashing her dazzling smile on a ginormous billboard advertising Malabar Golds and Diamonds. My first meal in Singapore was South Indian cuisine, it felt like any other meal in any other colony of Delhi, except for the fact that we paid in Singapore Dollars for masala dosa and sambhar. From that very minute, I decided that I shall avoid as muck of Indian food as possible.
Next morning, filled with enthusiasm, we boarded a swanky taxi for office. Being a Monday, Singapore was abuzz with people rushing towards their workplaces. The roads were smooth, sans potholes and people were civilized enough to follow the traffic rules.
My office was located on the 21st floor of an official complex. The moment we entered, we were immediately escorted directly to the CEO's room. You see, whether it is India or Singapore, auditors are like jamai babus, they are treated with immense respect and auv bhagat. The CEO was quite a dynamic and polished lady. In spite of her jam packed schedule, she welcomed us personally and gave us a synopsis of how she had fixed our meetings with different process owners for the next 10 working days, followed by a discussion of our audit program.
We immediately got busy after our first meeting. One after the other, we met the representatives of different processes. I was quite content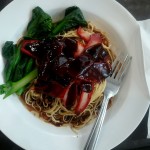 with the level of professionalism displayed and by the fact that any data or clarification we needed was provided to us on top priority basis.
First 3-4 days of the trip were quite the same, i.e., 8-10 hours of work in office and hunting for an Indian restaurant every night (My manager missed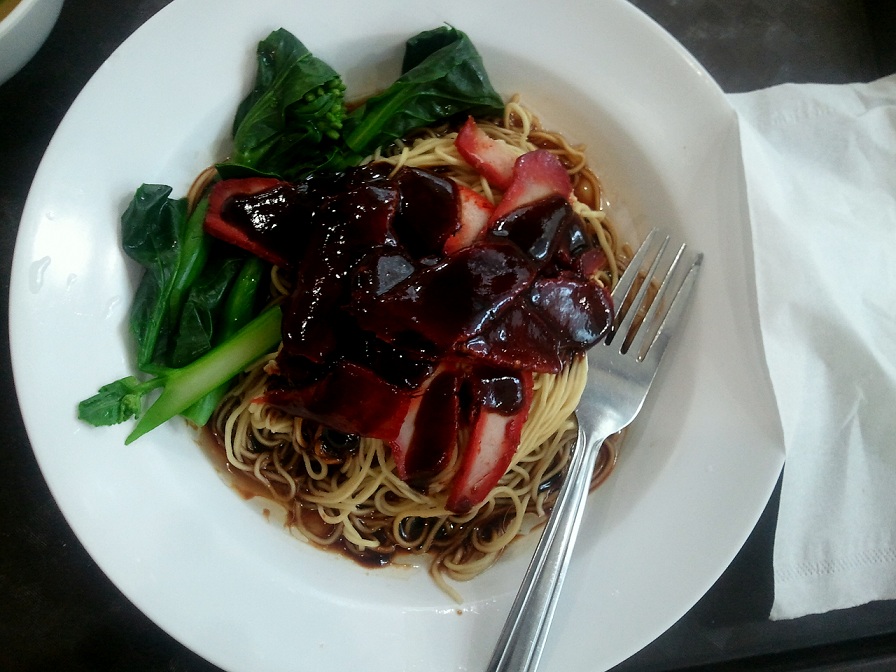 his dal-roti a lot, sigh!). However, during lunch, I used to satiate the foodie in me by gobbling pork and noodle soup with crunchy pokchoy, chilly egg ramen, kaya (coconut jam) toast with pandan leaves, dragon fruit and Chinese pear salad and any other non-Indian dish available in the food court of the office.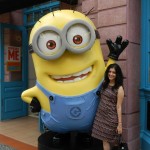 Over the only weekend that we had, we tried to make the most of it by visiting the Universal Studios and Sentosa Island. We had oodles of fun while watching the dolphin show, go-carting on luge, being attacked by 3D Decepticons in 'The Transformers' ride, saving our lives from the black magic of the evil pharaoh in 'The Mummy' ride, dancing with Gloria, Alex and Marty of 'The Madagascar', participating in the puppet show of 'The Simpsons', exploring the castle of 'The Shrek' and much more!
We also explored the partying zone of Singapore, called the Clarke Quay which was buzzing with blaring music and people swaying to its rhythm. The energy at this place was impalpable! Our frolicsome weekend ended with a sumptuous meal of Chilly Crab at the
Chinatown, which is a specialty of the city.
With the end of the weekend, the work pressure came mounting upon us. For the next 4 days, we were working in the office, taxi, hotel room…it was crazy! We had to ensure that we had hundred percent of findings with the supporting documents with us.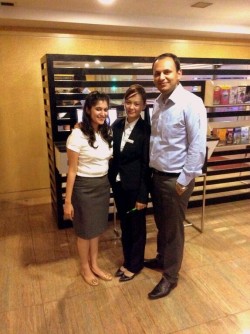 As the last day came, we packed our luggage, got our picture clicked with the cute receptionist named Shiela (when I asked her if she knew it was the name of the then CM of India's capital, Delhi, she refused and asked me, beaming with pride, if I knew that it was a part of the famous song, 'Shiela ki jawani' !! *eyes wide open*). We successfully discussed the material observations with the management (the CEO called it an eye opener! She agreed with most of the risks related to the observations). The trip ended with some last minute shopping of souvenirs and chocolates for friends and relatives. I purchased mostly chocolates, because they were being reimbursed by the company 😛
It was difficult saying our Dzai Jyens to the city. I had fallen in love with its fast pace, hospitable people, unique food and the professional work culture. These memories shall remain etched in heart forever.