Tashte – CA Gaurav Sharma
How does a usual day look like in Gaurav Sharma's life?
Travel time gets the better of you if you stay at one end of the city and operate out of another. To reduce redundancy at work, I plan my week in advance, concentrating all my meetings requiring travel into selective days so that I can effectively work from home rest of the days. On a regular day you might find me exiting from an advisory client meeting and the next moment on a phone call discussing a new pasta recipe with my chef.
What led you to leave your job and start your own restaurant? How difficult was the decision considering the risks involved?
I have always had a belief that human beings need to be a lot more empathetic and responsive towards the pain and misery of animals. This led to a paradigm shift in my own palate habits as I converted from being a hard core non-vegetarian to a strict vegetarian about 8 years ago. So, I left my job at one of the big accounting firms. Having done that, conceptualising a food brand was what struck me as an effective way to communicate my belief to the world at large. Tashte! is India's first 100% vegetarian chain of restaurants serving Italian cuisine. It has been conceptualized with a vision to innovate with flavours and food textures and to offer a wide range of vegetarian cuisine. I think, once you have established a thought based on principles, it eases your decision making process because then your only option is to direct all your energy into doing what you think is ethically correct.
Tell us about your initial phase when you started Tashte, the struggles and challenges you had to face to survive?
I am a Chartered accountant and my partner is a Senior Advocate. We were the non-technical promoters from the viewpoint of the Food and Beverage Industry and hence were on a continuous learning drive throughout the execution period of our first two outlets. I was lucky to have found a mentor in one of the senior most Italian chefs in the country. He not only helped us design a very unique gourmet menu but has also guided and introduced us to many important business concepts typical to the food industry. Also, when the need arose, I have had to fit myself in all roles as per the requirement- from waiting on tables to taking out delivery orders to assisting in the kitchen.
One particular incident that I would like to share is when there was a team lunch in the restaurant and I was helping with dispatching the order. There was a small complaint from the group on account of a little delay and I got a good lecture from their team lead, who had probably presumed that I am one of the shift managers. Later on, it turned out that they were CAs who had come for a client's audit completion party. When they got to know about my background, they were not only extremely embarrassed but also very apologetic for their conduct. I feel, for entrepreneurs, even such unpleasant interactions with customers are effective ego-killers and ensure that one remains grounded.
What has been your support system in a holistic way?
My mothe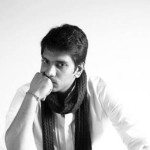 r has been my greatest support system. The biggest lesson she has given me and my sisters is to believe in the power of one's sub-conscious mind. She always says, "Project a big and beautiful manifestation of a happy and successful life and that's what you will have". This way of thinking has stuck with me so much that I remember having told her on the day I resigned from my job, "I don't know how it will happen but I know that one day I will make it really big in life".
Do you believe that CA course has helped you in your struggle?
Yes, I definitely believe so. CA as a course is very tough, it grinds and develops a lot of grit and mental strength. CAs know the value of hard work. The knowledge of finance not only helps me directly in my advisory operations but also in better management and control over the food vertical operations.
What else are you engaged with professionally, along with Tashte?
We also have a management consulting firm by the name of Whitespan Advisory which provides legal and transaction advisory services. We have a 27 member strong team under the advisory vertical and are creating some very innovative solutions for the start-up ecosystem in the country.
Where do you see yourself in the next say 5-7 years? Any plans of expanding the restaurant chain or anything else?
We have bootstrapped our initial units and are in talks with few investors for expansion funding. Currently we are successfully operating two stores in Gurgaon and plan to open 100 stores till end of 2020. We want to encourage vegetarianism as a concept and plan to initiate social campaigns for spreading more awareness about it.
Any tips for other Chartered Accountants who want to start their own start up but fear loosing the security of their jobs?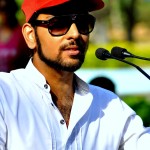 If you have faith in your capabilities, a belief in your idea and a fairly feasible commercial hypothesis, then start working towards it. My specific suggestions would include the following:
– Prefer launching the idea with a co-founder. Having another person walking alongside proves to be a big support system.
– Abstain from unrequired spending during the initial period. Many start-up entrepreneurs make the mistake of over-spending during the development phase only to face a serious cash crunch during the early operations phase
– Pick your initial team members/employees with utmost care. A good team can make the most average of ideas perform exceptionally well.
Finally, for those who would like to test waters while enjoying job security, there is always an option to work for another start-up as an employee before floating your own start-up.
Other than work what adds meaning to your life? Are there any hobbies you are passionate about? Do you still get the time to follow it?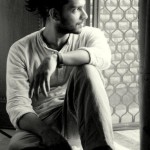 I have always been a lot into music. I sing and can play a host of instruments including guitar, flute, percussion instruments, piano and mouth organ. My earliest memories of music are from my elementary school days when my father bought me a small piano. To his and my surprise, from the very first time I lay my fingers on it, I could play any song anyone would ask me to play. I used to be the vocalist for a band during high school which got covered alongside Euphoria on NDTV for one of their features. However, with great regret I must confess that now I barely get the opportunity to pursue my favourite hobby, getting back to it is definitely one of the most important agenda on my radar.
You can checkout Tashte by following this link https://www.facebook.com/tashtecafes
Tags:
advisory
,
advocate
,
bootstrapped
,
chartered accountants
,
client
,
entrepreneurs
,
industry
,
music
,
passion
,
pasta
,
pizza
,
restaurant
,
start-up
,
travel