BACCA BUCCI – CA Natwar Agrawal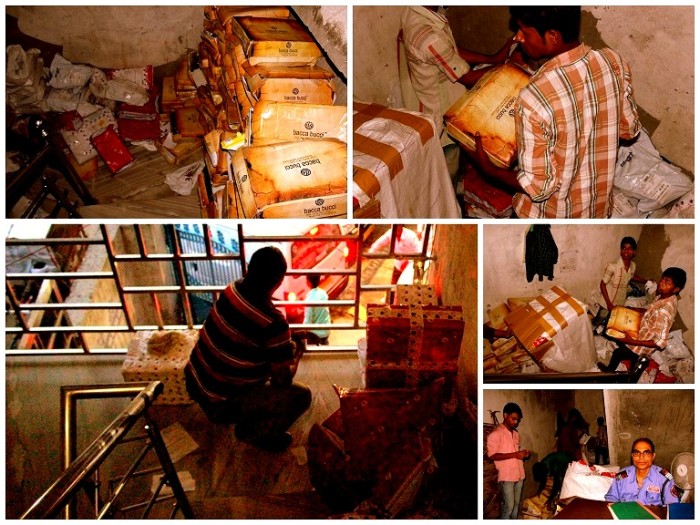 Strolling through the narrow lanes of the Gazipur Village in Delhi, adjacent to a cow-shed, you will find the warehouse of BaccaBucci, the best-selling online shoe brand in its category. You will find heaps of shoes packed in boxes of flipkart, snapdeal, amazon and paytm, ready for dispatch, while a thousand othersalready stacked in that 3 storey warehouse. One can see a pick up van being filled with shoe boxes and another one waiting for its turn. A guard guided us to a small cabin inside the warehouse from where Natwar Agrawal along with his partner Anuj Nevatia, run Bacca Bucci.
"I was in need of a shoe," recalls Natwar, "but I could not find any affordable ones online.The same shoe which was selling for Rs.1500 was easily available in market for 800 bucks.That's when the idea of having an online shoe store came to my mind."And within few months, the idea developed into the startup, BaccaBucci.
On meeting Natwar, what comes out clearly is his humbleness and simplicity. He cleared his CA Final in May 2012, and like most of us, got a decent job in a liaisoning company. Had he been one of us, he would have cribbed about his work environment, talked about doing something of his own, but at the end of the day would have been content with his monthly credit in the bank account. He would have stuck to his nine to five job for the fear of taking the risk or out of sheer slothfulness. But this is where Natwar dared.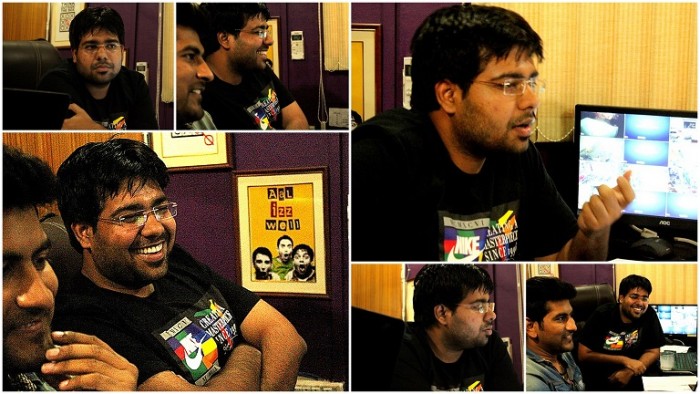 "I listed some of the shoes on ebay and started taking orders." It was a small and probably the most significant step, which most of us only dream and talk about. Natwar, in his self-effacing voice, explains, "I had to manage all the calls during office hours and then for meetings, had to take leaves then and now. I was working 15 hours a day, including the Sundays."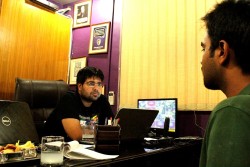 It did not take him long to take the next step. "My mother advised me against leaving a decent paying job. My friends were also concerned about what a Chartered Accountant has to do with shoes. But once I had made my mind, they were also supportive." Without any pause or change in tone, "I left my job in March 2013."
It was a tough road ahead. "The only source of capital infusion for the project was my savings during whatever little time I was doing my job. Suppliers, usually are very mindful in giving credit to a new party and I was only a novice. Plus, not many were aware about the ecommerce scenario in those times." Natwar showed no signs of dejection. "At that moment, it was my CA qualification which came to the rescue.Despite having no background in the shoe industry, suppliers trusted, it was because of the two letters associated with my name."
Not just in building the trust factor, it was also the knowledge of finance and cost that gave Natwar an edge over his competitors. He quoted an example about a lady who had 4 years of specialization in footwear engineering from a reputed institution in Europe. Still, she could not survive the market as she was an expert in shoe designing, not in running a business. "Being a CA, I can easily work out the finances, take necessary steps in reducing the cost and set out the most competitive rates in the market", adds Natwar.
Apart from being a Chartered Accountant, it was Natwar's dauntless attitude that kept him going. He was able to foresee the upcoming eCommerce revolution and whilethe majority of us were still apprehensive to even shop online, he had a store established on almost all the eCommerce sites. We asked him about how an eCommerce business is different from a traditional one. "I have a guy in Tripura and another in Nagpur wearing Bacca Bucci shoes. That's the power of eCommerce."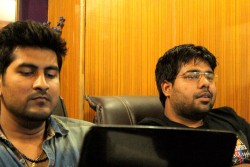 A year into his startup, Natwar was joined by Anuj as a partner, who himself is a CA Final student by profession and plays guitar as a hobby. Riding on the wave of eCommerce, they together took Bacca Bucci to a level where it's the most sought after shoe brand in its category. The fact that whatever target they have set for sales, they have achieved 100% of them before time speaks volume about the success of their team.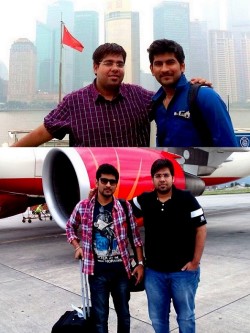 Recently, Bacca Bucci has opened their online store in the USA and very soon will be expanding to five European countries. They are also establishing their physical distribution network and will soon be diversifying in ladies footwear. In a six months' time, they will be moving to a new place, expanding their capacity threefold. And it all began 3 years ago with "I was in need of a shoe."
Natwar represents the dream which many of us would want to turn into reality- to have our own successful start-up. It's the dream which is crushed by a single word "safe", as we fail to realize that the first step to fly is to jump from the cliff. Natwar took that step and he is living his dream. As he points out, "There are no Sundays. But I am happy with what I am doing."